Our Next Events:
Knettishall Heath
12th January 2020
Join us in one of our favourite areas, Suffolk Wildlife Trust's nature reserve at Knettishall Heath. The area has a mix of typical Breckland features - heathland, woodland, pits, tracks, paths - so there's plenty of variety to challenge the more experienced orienteer or to help newcomers master the basics.
The range of courses is described in the Final Details file (see below) - & this file also has guidance for Juniors competing in the Schools' League (ESSOL). Entry is either online (from now until 8th January) or on the day. Online entry will guarantee the course of your choice - the number of spaces for on-the-day entry always depends on the number of maps available - &, for this event, we're offering an "early bird" discount for pre-entry!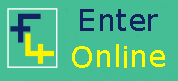 Ickworth South
1st March 2020
Our final Regional event of this Winter will be in Ickworth Park, in an area to the south of Ickworth House - a section which hasn't  been used for orienteering since 2014 & which has now had a complete map upgrade. There will be the full range of courses, something to suit everyone, no matter how experienced (or otherwise!).

Further details in due course..